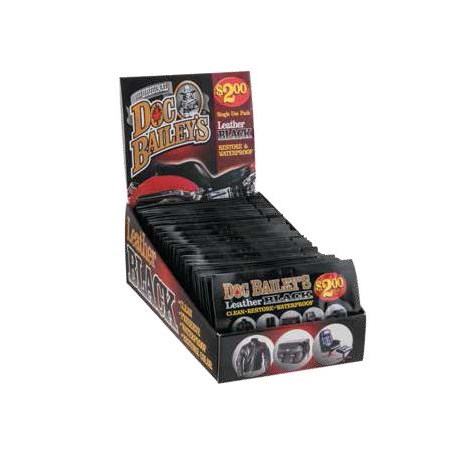 click on image for larger view
Doc Baileys Single Use Lether Wipes
Product Description
Excellent for all smooth, black leather jackets, chaps, boots, gloves and more! Gently cleans with specially-formulated detergents which lift dirt out and open the pores of the leather, allowing lanolin to flow into the leather, nourishing and softening it.
Penetrates deep to restore lost color
Contains no silicone
Sold as box of 50, retail priced individually
Note: Not for use on buckskin or suede.