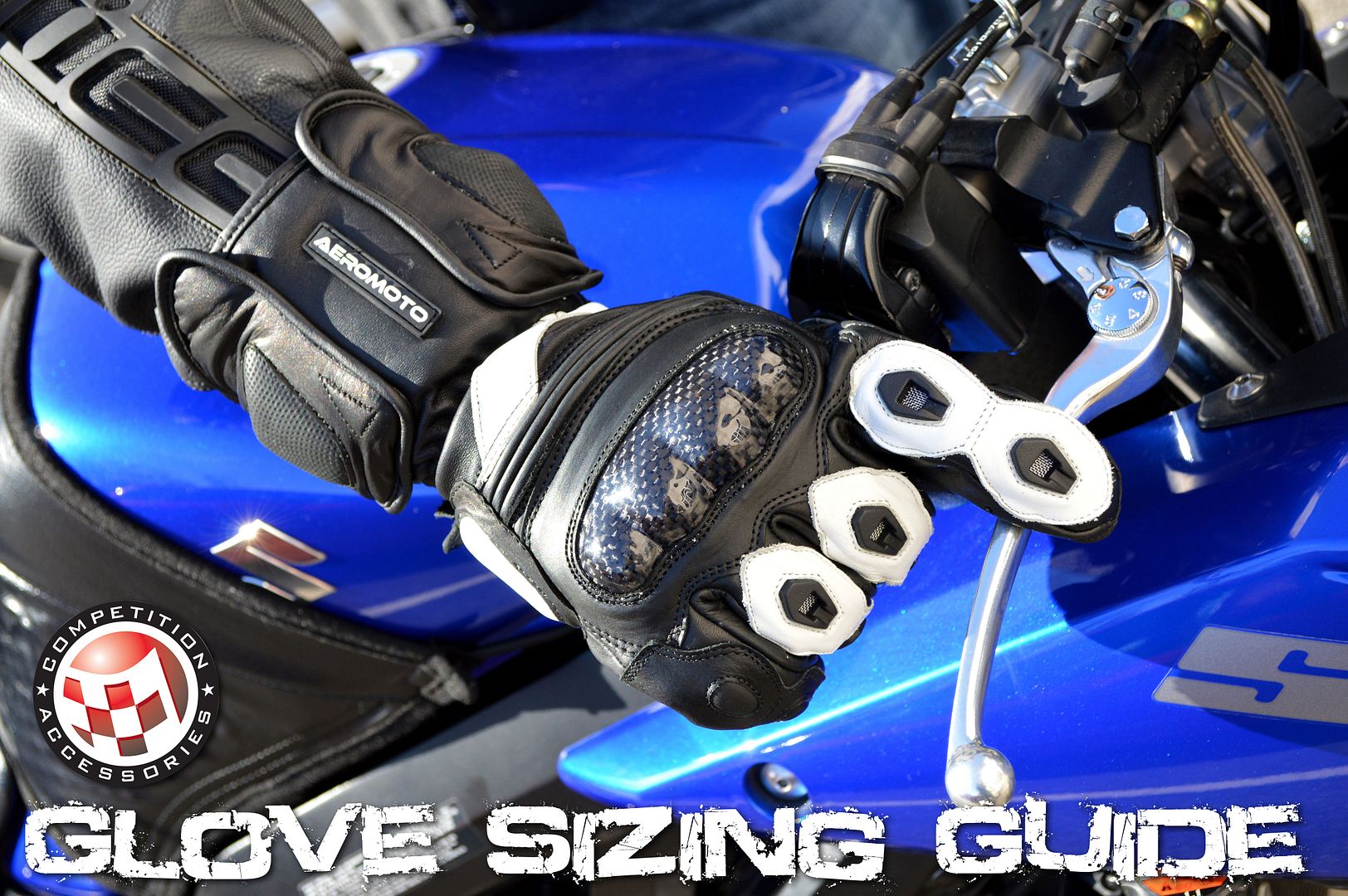 We understand that shopping for gloves online can be a bit of a challenge, as getting a good fitting glove is very important to how comfortable you are on your rides. Use the size chart and sizing guide below to help you pick the right size gloves the first time!
Measuring Your Hands

The first step to figuring out what size gloves to order is taking a measurement of the palm of your hand. Using a flexible measuring tape (a string will work in a pinch), measure around the widest part of your hand below the knuckles, excluding your thumb. It can be helpful to put your hand down on a flat surface, ensuring that your hand is spread as wide as possible. This is your starting point for figuring out what size gloves you will need to buy.




Men's Motorcycle Gloves and Powersport Glove Size Charts

Now that you have your hand measurement, use the size chart below as a starting point to determining what size motorcycle gloves you should fit into.
Please note: this is a general sizing guide and may not be 100% accurate for all of the brands that we carry. Please refer to the sizing information on the product page for the gloves you are considering before ordering. Some of our most popular Brands of gloves are Sliders Kevlar Motorcycle Gloves, Aeromoto, Alpinestars Gloves, Icon Gloves, Firstgear Gloves, Joe Rocket Gloves amoung others. Feel Free to give us a call for help finding the right type of glove. We are here to help.

Glove Sizing
SIZE
PALM
S
6.5-7"
M
7.5-8"
L
8.5-9"
XL
9.5-10"
2XL
10.5-11"
3XL
11-12"

Please keep in mind that everyone's hands are shaped a bit differently, which can make glove sizing one of the trickiest things to get right. If you have unusually long or short fingers, a wide meaty palm, or long slender hands, getting a glove to fit just right can be a real challenge. If you find your palm measurement to put you right in between sizes, it is generally a good idea to go up a size. Do keep in mind that most gloves will break in over time and become more comfortable after a few weeks of use.

Women's Motorcycle Glove Sizing:
In general, women's gloves run one full size smaller than the men's equivalent (a women's medium would be a men's small). Typically, women's gloves are cut with a longer, more slender fit.